Safety Index of Different Countries
ABOUT KAZAKHSTAN
Kazakhstan officially "The Republic of Kazakhstan" is a transcontinental country mainly located in Central Asia with a small portion in Eastern Europe.It shares land borders with Russia in the north, China in the east,and Kyrgyzstan, Uzbekistan, and Turkmenistan in the south while also adjoining a large part of the Caspian Sea in the southwest.The temperature varies from –
Summer Average temperature – 30 degree C
Winter Average temperature —  -20 degree C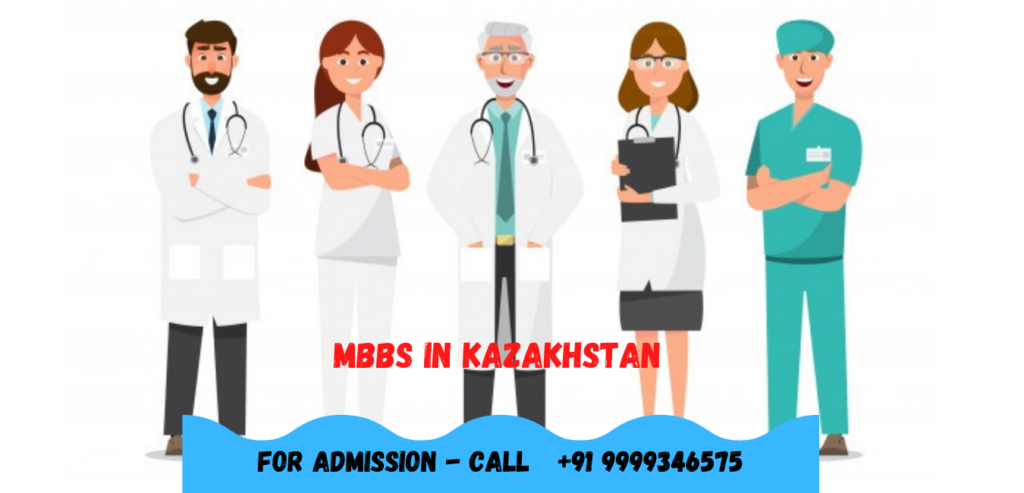 MBBS IN KAZAKHSTAN
Kazakhstan has Top medical Universities which are recognised by NMC (MCI) /WHO/USMLE/IMED and GMC.More than 3000 Indian students come here for pursue their medical dreams.
The infrastructure, teaching faculty and the environment suits Indian students and this is the reason many Indian students prefer this country.If we compare fees with other countries you will find the fees comparatively less than other countries.
Why Study MBBS In Kazakhstan?
Kazakhstan ranks above Ukraine and Russia , ranks 62 in the world's safety index.
Universities in Kazakhstan have very affordable fees structure.
The mode of teaching is English in all the universities in Kazakhstan.
Globally recognised medical degree.
The universities of this country are recognised by MCI,WHO and UNESCO.
Students get a chance to practice in Govt. hospital from 2nd year. 
Universities are listed in world directory of Medical colleges.
No Donation & Capitation fees universities.
Medical admission procedure is very easy in Kazakhstan.
Almost 70% of Kazakh people speak and understand English.
Medical universities use modern technology and infrastructure.
Cost of living in Kazakhstan is very cheap as compared to other countries in Europe.
Scope of global exposure for medical students. 
Scholarship also available through scholarship test.
The faculties follow the rules and regulation of the European commission in MBBS.
Medical degree from Kazakhstan is recognised all over the world and that allows students to sit in License examination. 
The doctoral program is also available for students who want to pursue  PG course.
Recognition and Accreditation
Brief Features About MBBS in Kazakhstan
Medical Degree Awarded
MD Equivalent MBBS in India
Intake
September - October
Duration of the course
6 Years [5 + 1 year of Internship]
Eligibility for MBBS
50% marks in 12th(PCB) and NEET qualified
Medium of Instruction
English
IELTS/TOEFL
Not Required
Tuition Fees Structure
3500 USD - 4500 USD Per Year
Cost of Living in Ukraine
100 - 200 USD Per Month
Recognitions & Accreditations
MCI, WHO, FAIMER, WFME.
Recommended Medical Universities in Kazakhstan with world ranking by EOE
Astana Medical University, Nur-Sultan
[World Ranking - 4279, Country Ranking - 3]
Al-Farabi Kazakh National University.
[World Ranking - 165 (QS Ranking), Country Ranking - 2nd]
International Medical School (IMS)
[World Ranking - 6956 , Country Ranking - 35]
When it come for pursing Medical from overseas countries,Kazakhstan is one of the best and cheapest countries you get.More than 5000 students are studying in Kazakhstan.
Here at EOE we make sure that you have a very simple and easy way for taking admission.
There are many Medical Universities in Kazakhstan, some are even govt Universities.The ratio of MCI screening test is also high in these Universities.
Please download PDF of the University, for all details and fees structure. (MOU SIGNED UNIVERSITY)
We can get you admitted in some other Universities also.But only when students demands.
Interesting Facts and Features About Kazakhstan
| | |
| --- | --- |
| Capital | Nur - Sultan (Astana) |
| Official Language | Kazakh and Russian |
| English Speaking Population | An approx of 23% of the population can speak English. |
| Max Temperature | An average of 38 degree C in July |
| Min Temperature | An average of -4 degree C in January |
| International Boundaries shared by | Uzbekistan, China, Russia, Turkmenistan, and Kyrgyzstan. |
| Currency | Kazakhstani tenge |
| Exchange rate to INR | 1 INR = 5.74 Kazakhstani tenge |
| Flying Time From Delhi to Kazakhstan | Approx 4 hours 29 Mins |
| Time Difference From India | Kazakhstan is 30 min ahead of India |
| Religion | Muslim 70.2%, Christian 26.2% (mainly Russian Orthodox), other 0.2%, atheist 2.8%, unspecified 0.5% (2009 est.) |
| Population | Approx 18.87 Million |