CIU [Caucasus International University]
About University
25 years have passed since Caucasus International University (CIU) – LLC was founded.The university was founded as a medical institute "Clinitsist" in 1995. The university received a license from the Ministry of Education of the Republic of Georgia in the same year.
The University is currently one of the most influenced and prominent higher education universities in Georgia.The University has attracted many students from all over the world.
In 2005 it was granted Accreditation by Accreditation Council of Higher Education Institution. In 2006, the name and founders of the institute "Clinitsist" were changed and it was formed as a multi-profile higher education institution – Caucasus International University – LLC.
CIU is famous for its medicine and its advanced infrastructure and highly equipped Medical Labs that helps learning easier for all students.There are number of happy Indian students studying in CIU doing their MBBS.CIU is approved by MCI/WHO/FAIMER/Bologna Process.So degree awarded from CIU is recognised all over the world.It is one of the most favourite university for Medical for Indian Students.The full course is in English Language.
RANKING : CIU is ranked 8th in Georgia and 9183 in the World in Medical field.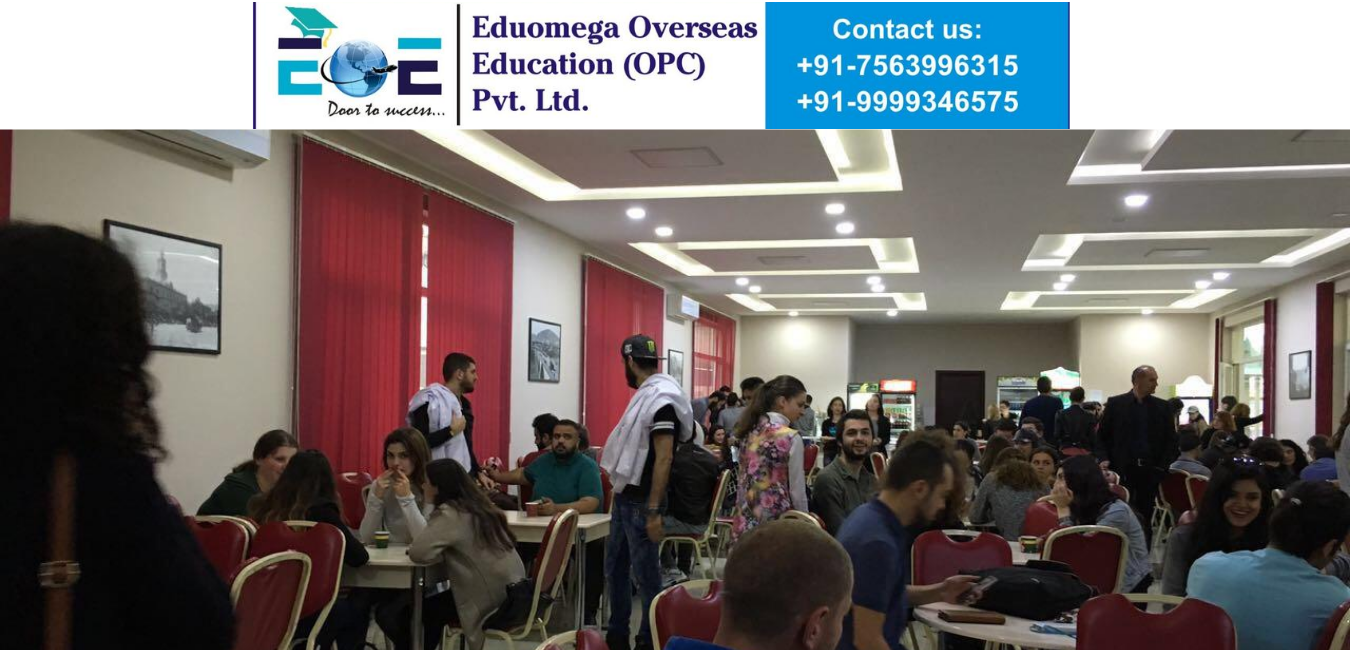 Benefits of studying in CIU
Direct admission in CIU
High standards and modern equipped infrastructure and Labs.
No IELTS required.
No donation and no entrance test.
Medium of instruction is English.
Guaranteed visa approval.
Low tuition and and living expanses compared to other European countries.
Graduates can work in any part of Europe.
Degree accepted globally.
A very peaceful and safe country.
Indian food available (both North and south Indian)
Approx Fees Structure of CIU
Caucasus International University
Tuition Fees/Year
Hostel Fees/year
Fees in USD
5000 USD
1000 USD (Approx)
Fees in INR (Approx)
3.75 Lac INR (Approx)
[1 USD=74.90]
75,000 INR ( Approx)
One time Fees (At the time of Admission)
1500 USD
MISC Charges
2 Lac INR
NOTE : We would like to inform you that fees in INR may differ because the USD exchange rate changes everyday. AND Secondly there some extra charges known as Miscellaneous charges (Misc Charges).They are same as processing fees. We do not hide any thing from the parents or the students.These charges are not our commision or company development charges.These charges are for Student's documentation and Visa process.
MISC CHARGES : INVITATION LETTER,ADMISSION LETTER,APOSTLE,DOCUMENTATION TRANSLATION,INVITATION FROM MINISTRY,ACCOMMODATION LETTER,TRAVEL INSURANCE,MFA REGISTRATION,MHRD REGISTRATION,MCI/USMLE COACHING,AIRPORT PICK UP(MOST PLACES),CARE TAKING,TRAVEL ASSISTANCE,FOREX ASSISTANCE,FINANCE ASSISTANCE,MINISTRY APPROVAL FROM THE COUNTRY YOU ARE GOING,PRE-DEPARTURE ASSISTANCE.
Misc charge includes everything from providing you offer/Admission letter till dropping you at the hostel.
Facilities in Hostels 
Room heater for winters and A/c for summers.
Tv/Table tennis/Carrom and some indoor sports available in Common room.
Free unlimited wi-fi avalaible inside hostel.
Cafeteria inside the hostel.
Security cameras available for security and safety.
3 times delicious meals with your preference available.