National Pirogov Memorial Medical University, Vinnytsya City
About University
National Pirogov Memorial Medical University is also known as Vinnitsa National Medical University.It was founded in 1921.In 1984 it was awarded with "Badge of Honour".The National status of the University came in 2002. VNMU is known both nationally and internationally for its high quality of education.It was rated one of the best institutions in Ukraine in 1995,1997 and 2000 by International personal Academy.
For the past 90 years,VNMU has trained over 44,000 doctors and specialists, who have gone on to meet the needs of mankind.Approx of 6500 doctors are working in 106 countries all over the world.Each 6th teacher of the University holds the status of Doctor of sciences or professors. VNMU students are taught by 126 doctors of science and 677 candidates of sciences.25 honoured workers of science,12 honoured Doctors of Ukraine and 5 Laureates of state prize of Ukraine.At the medical university 6250 students are trained, including 2080 foreigners. In total about 44000 doctors, among them 2100 specialists of the highest level, possessing the Candidate's and Ph.D., M.D. degrees, including more than 7500 foreign citizens from 106 foreign countries of Europe, Asia, Middle East, Latin America, Africa) have been trained. VNMU has 12 scientific schools and relations and closely cooperates with Medical faculties(including USA,Germany,France,England,Russia and others),as well as with branches of 28 foreign pharmaceutical companies.
The University has different faculties : 
General Medicine
Pediatrics
Medical Psychology
Dentistry
Pharmacy
Industrial Pharmacy
Medicine programme is available for approx 2000 students.The faculty provides modern equipment in specialised centres. Hospital outpatient department,on the basis of which students study amounts to 3460 visits per day.
The University is accredited by WHO/MCI/Health and Education ministry of Ukraine/has been honoured with the 4th level of accreditation.The Global recognition of this University is the reason of more than 2100 international students from 106 different countries.
Ranking : VNMU is ranked 64th in Ukraine and 5596 around the world. This attracts many international students from many countries.
Benefits Of Studying In VNMU 
VNMU is running for more almost 100 years now.
The Medical degree from VNMU is recognised all over the world.
The University has a very big library with more than 500 books.
It runs a national programme aimed to treat tuberculosis.
The university is located centrally and it makes easier for the students to travel around.
No donation University.
No IELTS and TOEFL required.
Medium of instruction is English.
Duration of course is 6 years with 1 year of internship.
University is approved by MCI/WHO.
The Hostel facility is one of the best in Ukraine.
It has its own printing press.
A beautiful city with amazing architecture buildings.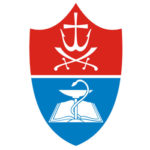 Approx Fees Structure Of VNMU
National Pirogov Memorial Medical University
Tuition Fees/Year
Hostel Fees/Year
Fees in USD (Approx)
5000 USD
500 USD + Food
Fees in INR (Approx)
3.75 Lac INR (Approx)
[1 USD = 75 INR]
37,500 INR + Food
One time fees (at the time of admission)
2500 USD (Approx)
Misc Charges
1.5 Lac INR
NOTE : We would like to inform you that fees in INR may differ because the USD exchange rate changes everyday. AND Secondly there some extra charges known as Miscellaneous charges (Misc Charges).They are same as processing fees. We do not hide any thing from the parents or the students.These charges are not our commision or company development charges.These charges are for Student's documentation and Visa process.
MISC CHARGES : INVITATION LETTER,ADMISSION LETTER,APOSTLE,DOCUMENTATION TRANSLATION,INVITATION FROM MINISTRY,ACCOMMODATION LETTER,TRAVEL INSURANCE,MFA REGISTRATION,MHRD REGISTRATION,MCI/USMLE COACHING,AIRPORT PICK UP(MOST PLACES),CARE TAKING,TRAVEL ASSISTANCE,FOREX ASSISTANCE,FINANCE ASSISTANCE,MINISTRY APPROVAL FROM THE COUNTRY YOU ARE GOING,PRE-DEPARTURE ASSISTANCE.
Misc charge includes everything from providing you offer/Admission letter till dropping you at the hostel.
Student Life and Hostel Life in VNMU
Student have a very homely life at the University.Physical training is included in the curriculum of all departments.Students of VNMU attend various sports like volleyball,football and basketball. United University team is the name of the University team and participate in championship among medical universities.
VNMU has a very good hostel system with fully furnished rooms and numerous facilities for students for free. VNMU has 7 hostels with a total area of 44,512 sq.m. for 3344 students.The hostels are in the campus which make it very easy for the students to attend classes on time.